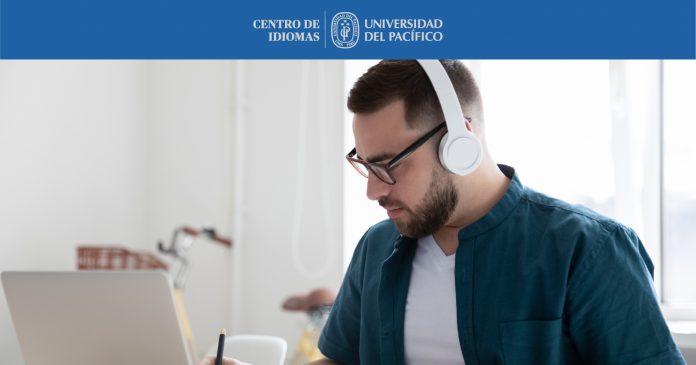 We are all aware that teaching listening has its fair share of challenge. The online medium has obviously brought more elements to take into consideration when working on this skill. The following are a series of ideas on what will probably work and what may not in online listening lessons.
What works well
Keeping to a traditional pre, while and post listening pattern to create an interest and provide opportunities for significant interaction resulting from the listening task.
Introducing authentic materials in a gradual manner, with tasks adjusted according to level. This may increase motivation by making evident to students that they can handle videos and content more and more frequently.
Getting students to refer to specific parts of the recording whenever they have access to the video or soundtrack, so that they can become aware of several language features that they could use in their own speaking tasks.
Using automatic transcription, especially at higher levels, so that they can correct errors based on the information they understand and extrapolate from context.
Using online forms for answers, as this is tangible evidence of the students' work and is generally easy to set up. Teachers can sometimes see the results as they come and offer valuable feedback without any major delay.
What doesn't work
Using long videos to attempt extended listening. If sitting in a classroom to watch a 10-minute video is boring, attempting to do so online, when there are so many distractions around, is bound to fail.
Attempting to use many platforms/tools simultaneously or in a short period of time. Listening demands bandwidth and repeated exposure, so it is not advisable to overload students with technical instructions.
Asking students too wide-ranging questions, such as 'What did you understand from the video?' or 'What's the main idea of the video?' as they probably paid more attention to certain details. It is best to provide a small batch of questions at once.
Now, it's your turn
What strategies do you use to teach listening in an online learning environment?
Estimated reading time: 1 minute, 42 seconds